EaZyremesh Tool! A retopology plugin for Zbrush.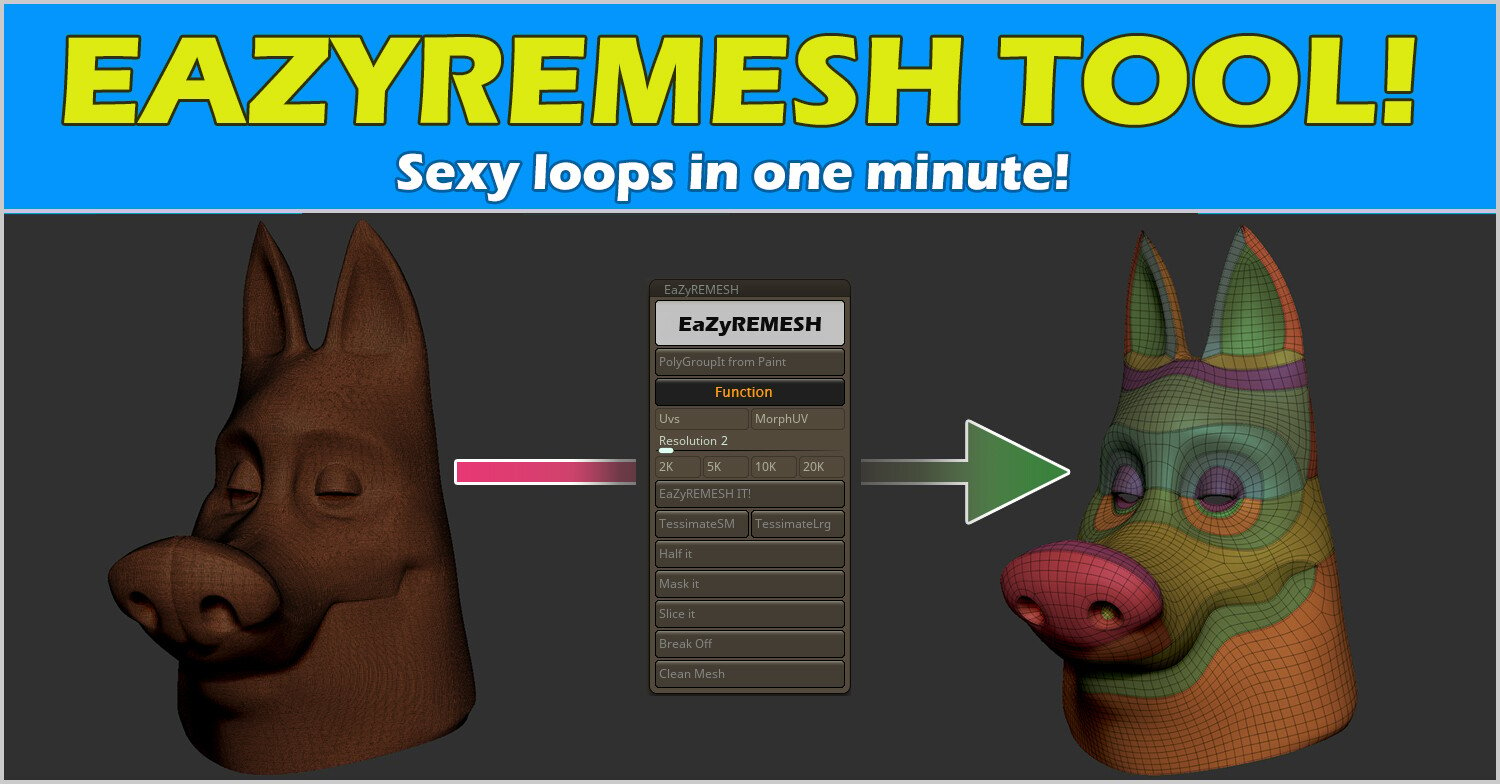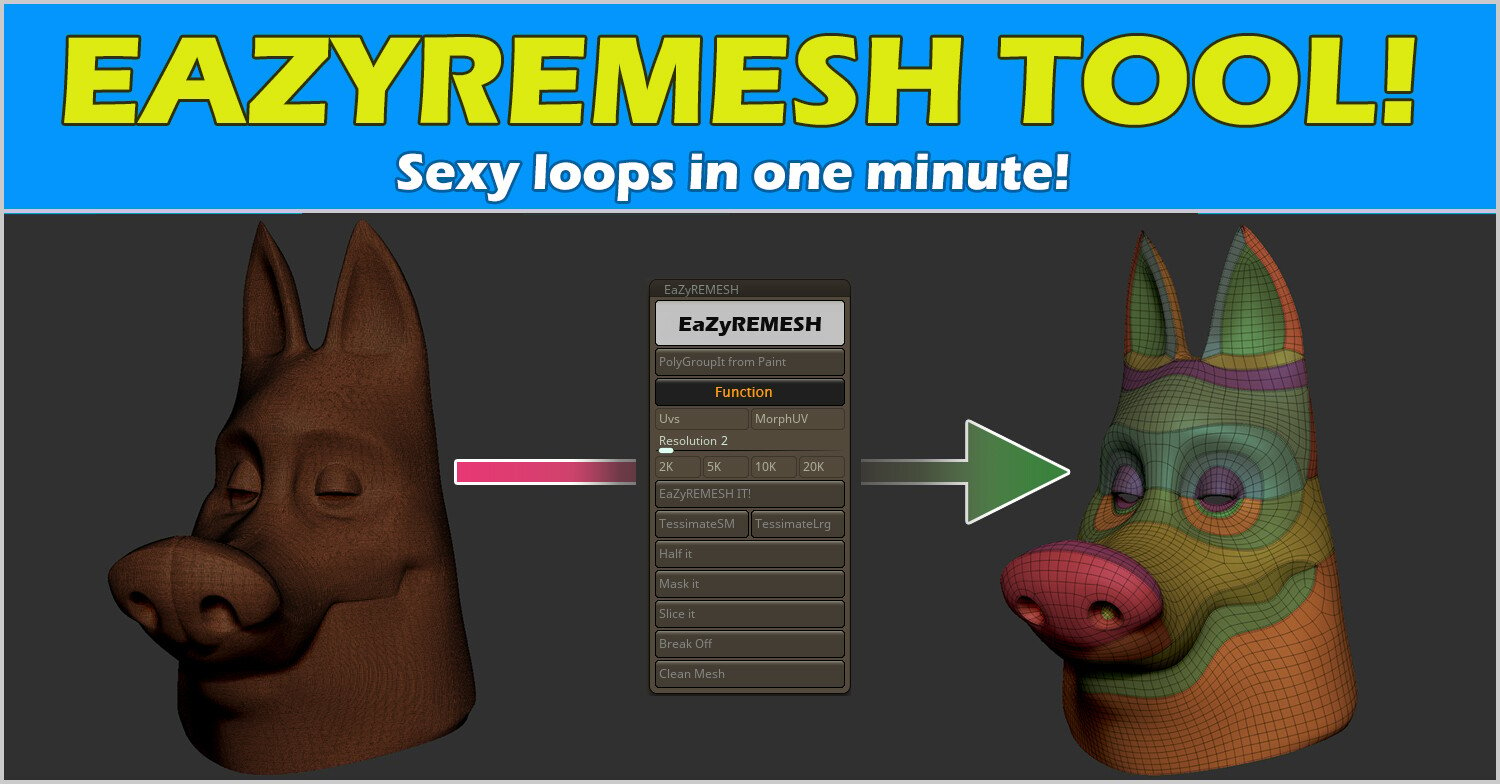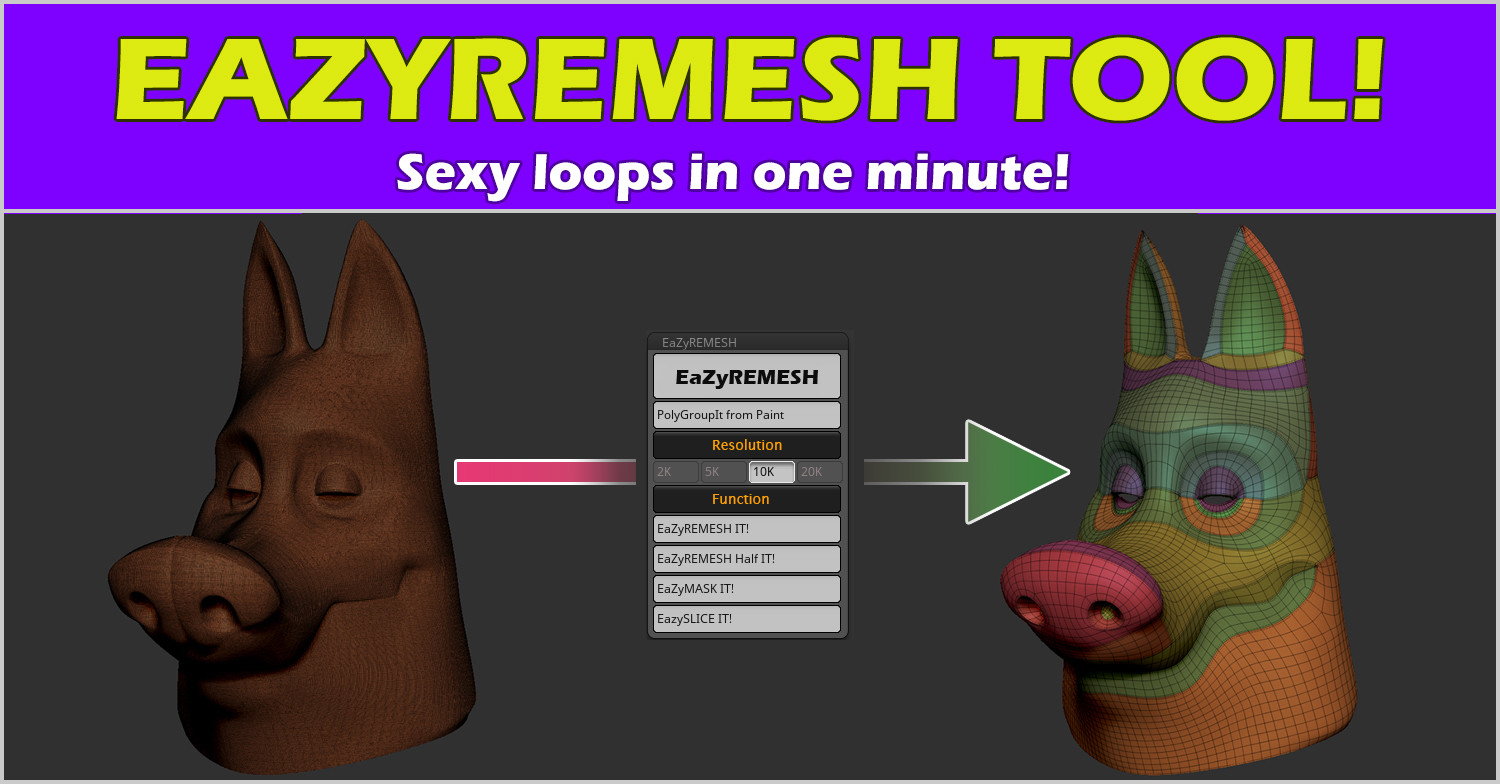 This tool is based on the tutorial I wrote last year, it allows you to get controllable, but not final topology, using polypaint, masking or slicing. It also gives clean extractions without jagged edges.
*For Zbrush 2019 and above. Will NOT work with Zbrush 2018*
Release Notes
**Update Notes**
Works with Zbrush 2021 without script errors.
Bug fixes: Slice it now works first time.
New Resolution Slider
UV  option
Morph UVs
New "Same" resolution function with cleaner results.
Break off Masked areas for quicker prototyping.
Updated Tessimate functions for larger and higher polygon objects.
Clean mesh updated for better results and removing polygroups if needed.