1. Hair tutorial in Zbrush. An alternative Curve brush method.
A short tutorial showing how to make hair quickly with the zremesher guide brush. Check out the finished model HERE.
I've put the model HERE if anyone wants to check it out along with my UI. You can also download the tutorial video in HD from HERE.
2. Polypainting from the canvas in Zbrush.
3. Making the Bride's hair in Ornatrix.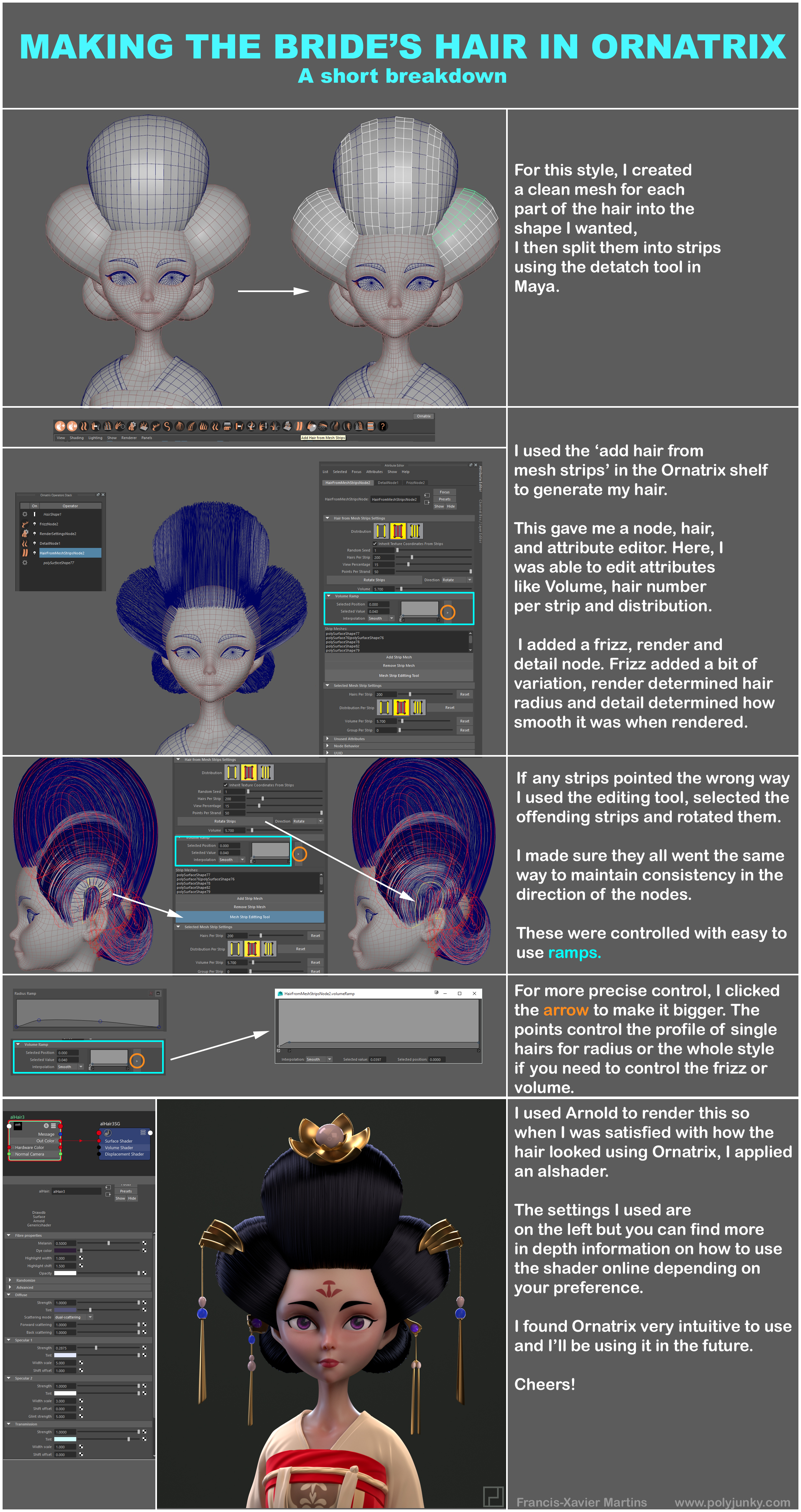 4. Matilda sculpting overview.
Free PDF download for this one on Gumroad.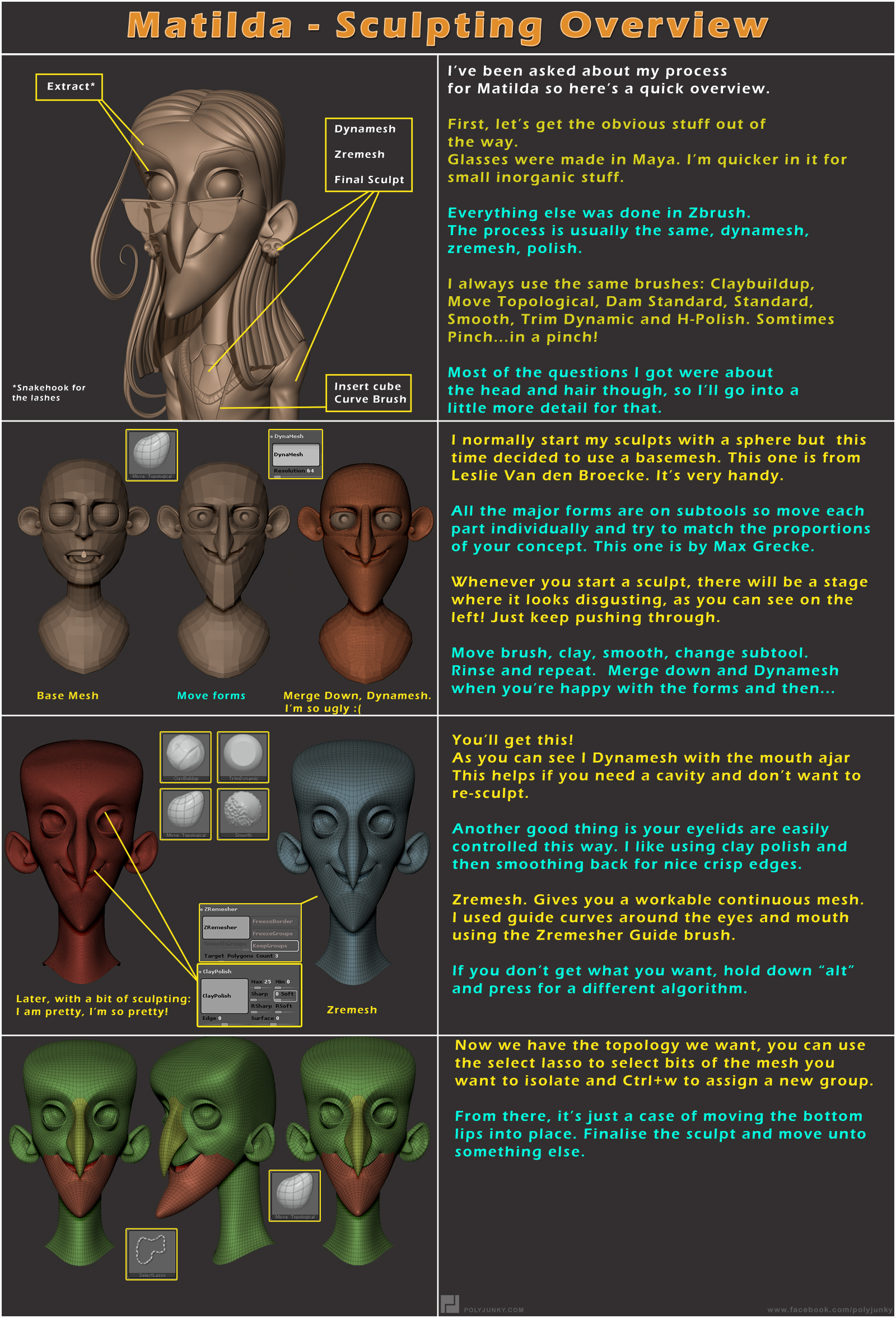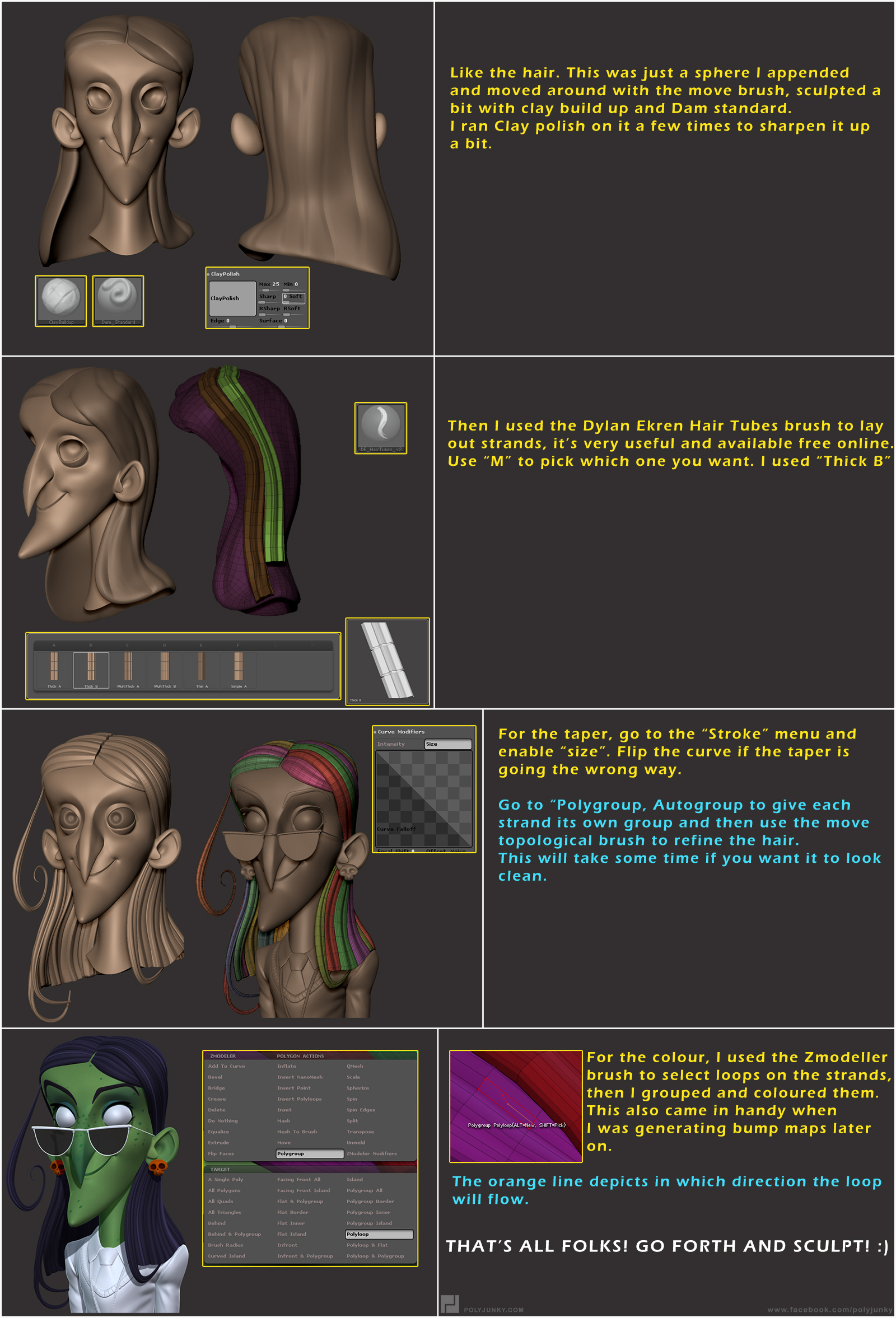 5. Alternative curve brush work flow. (Video at the top).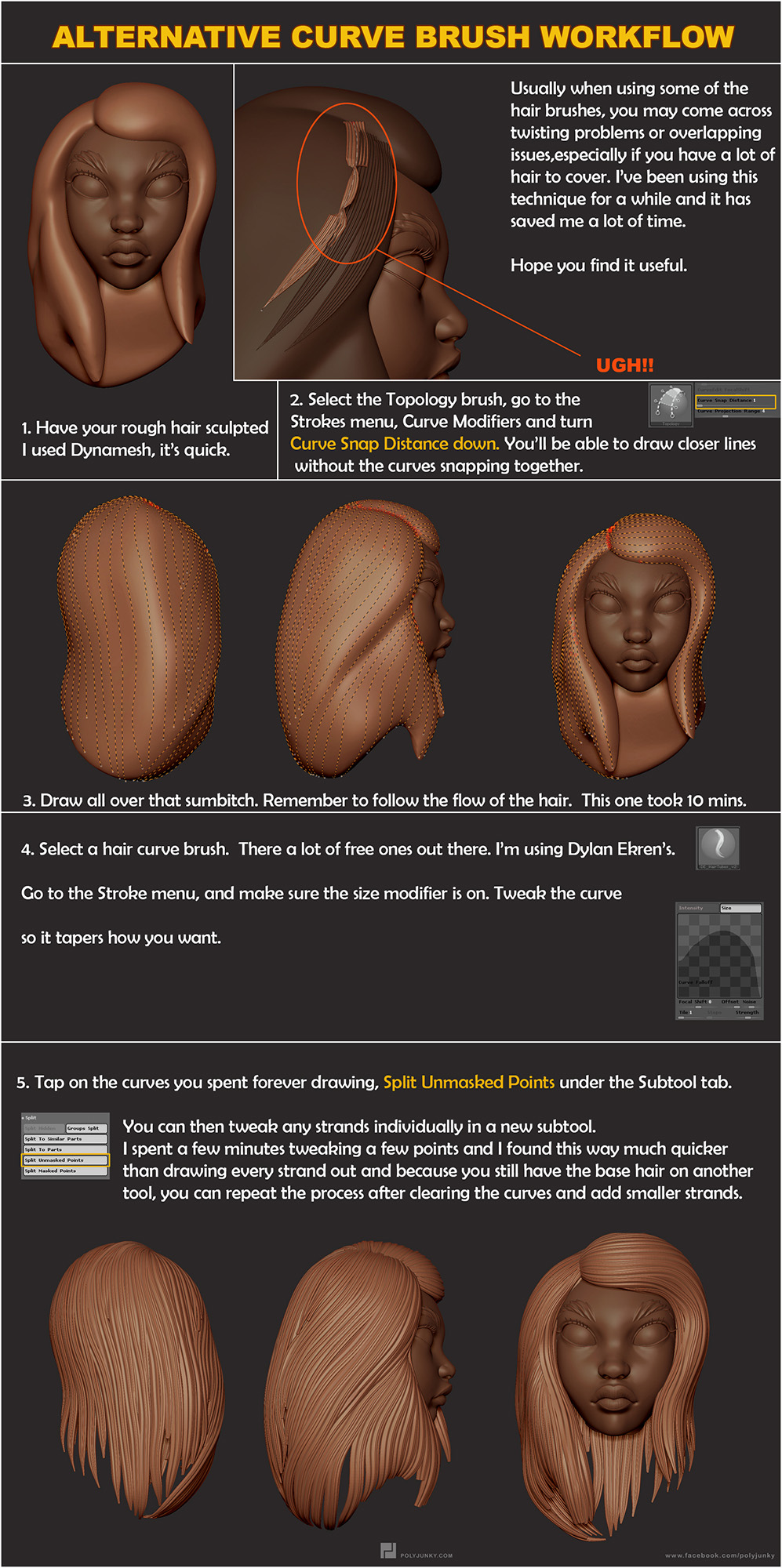 6. Making long hair in Zbrush with Fibermesh.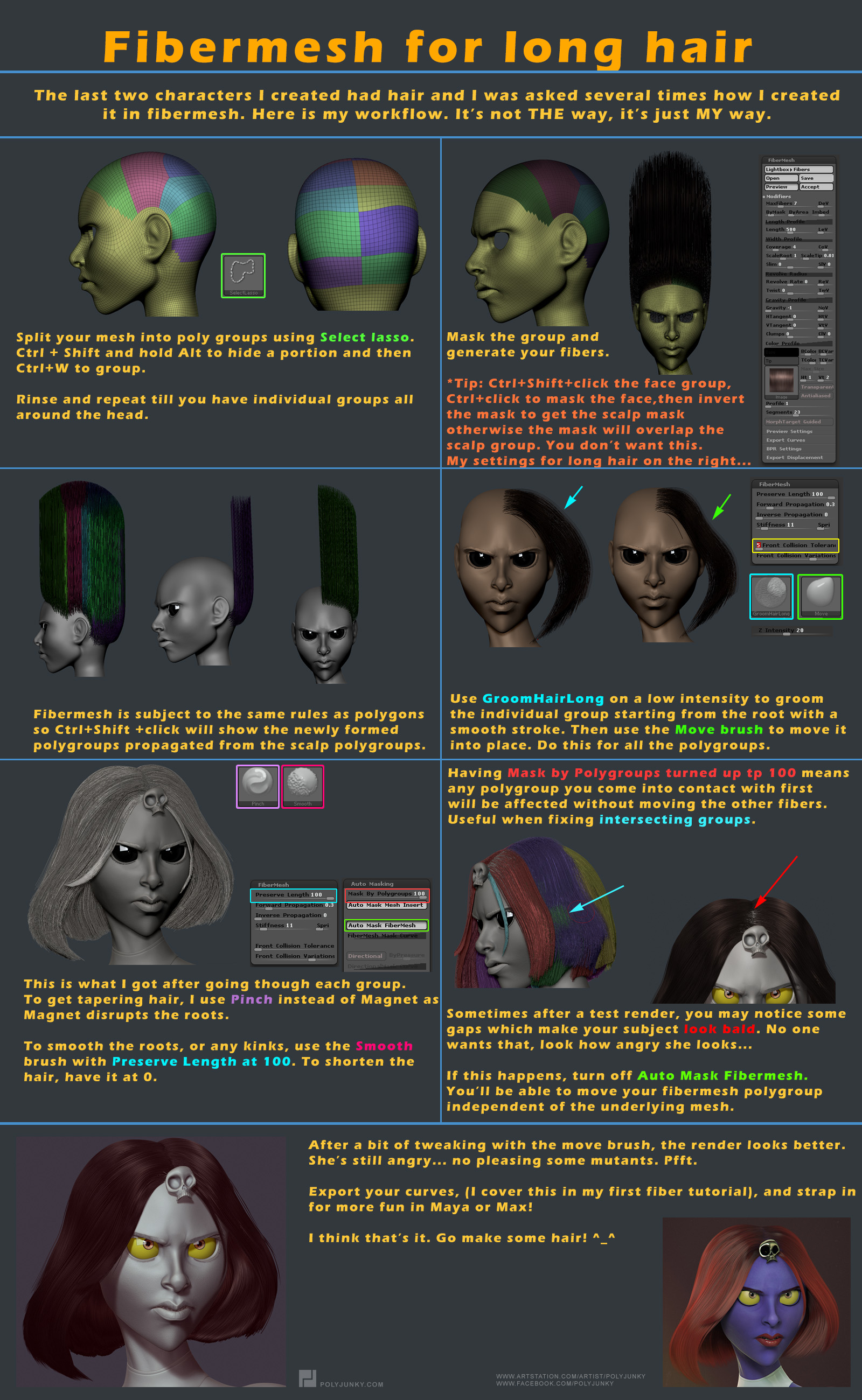 7. Stitching and Trims in Zbrush. 
Proxy Mesh Macro.
Duplicates, deletes higher and lower automatically. Unrar, and put in Macro folder in Zbrush startup folder. Get it HERE.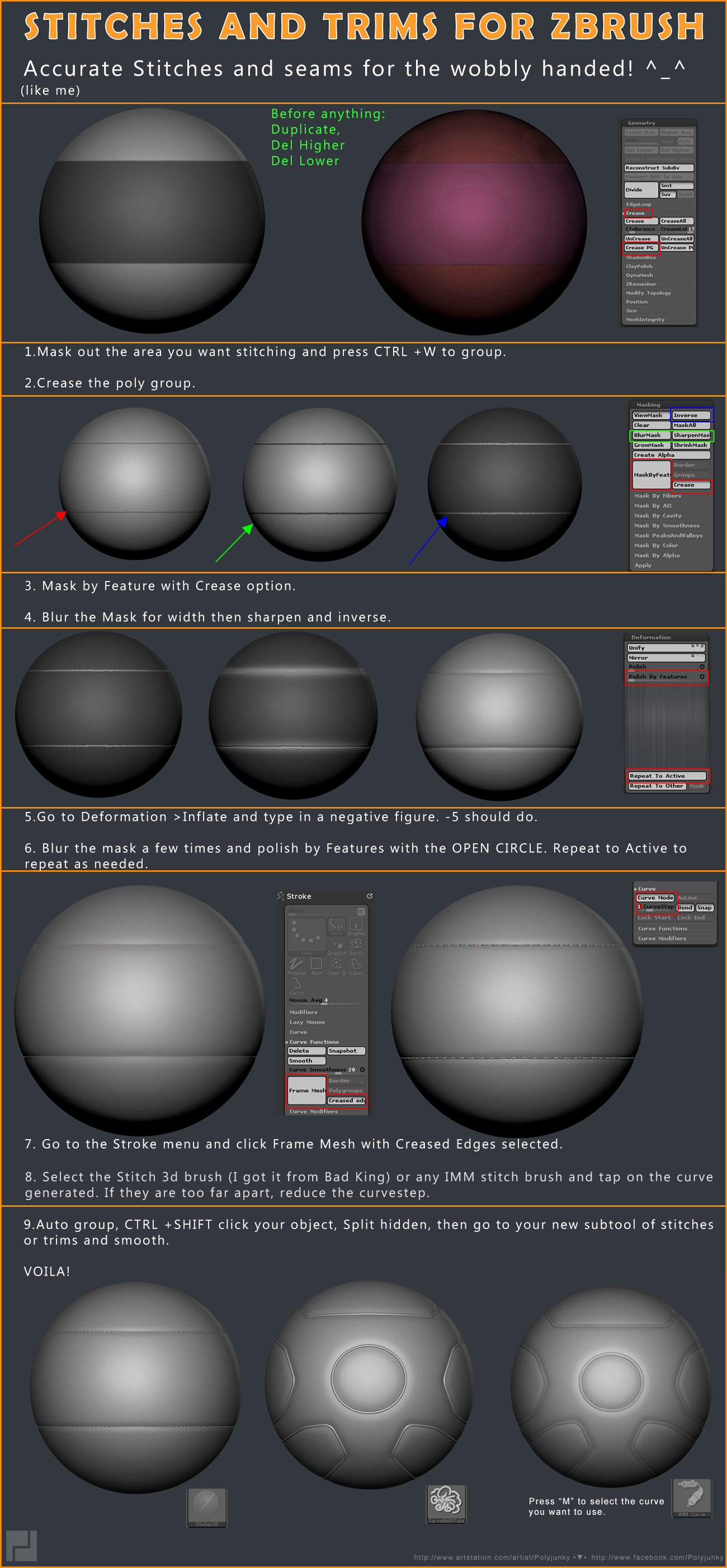 8. Making Marshmallows in Zbrush.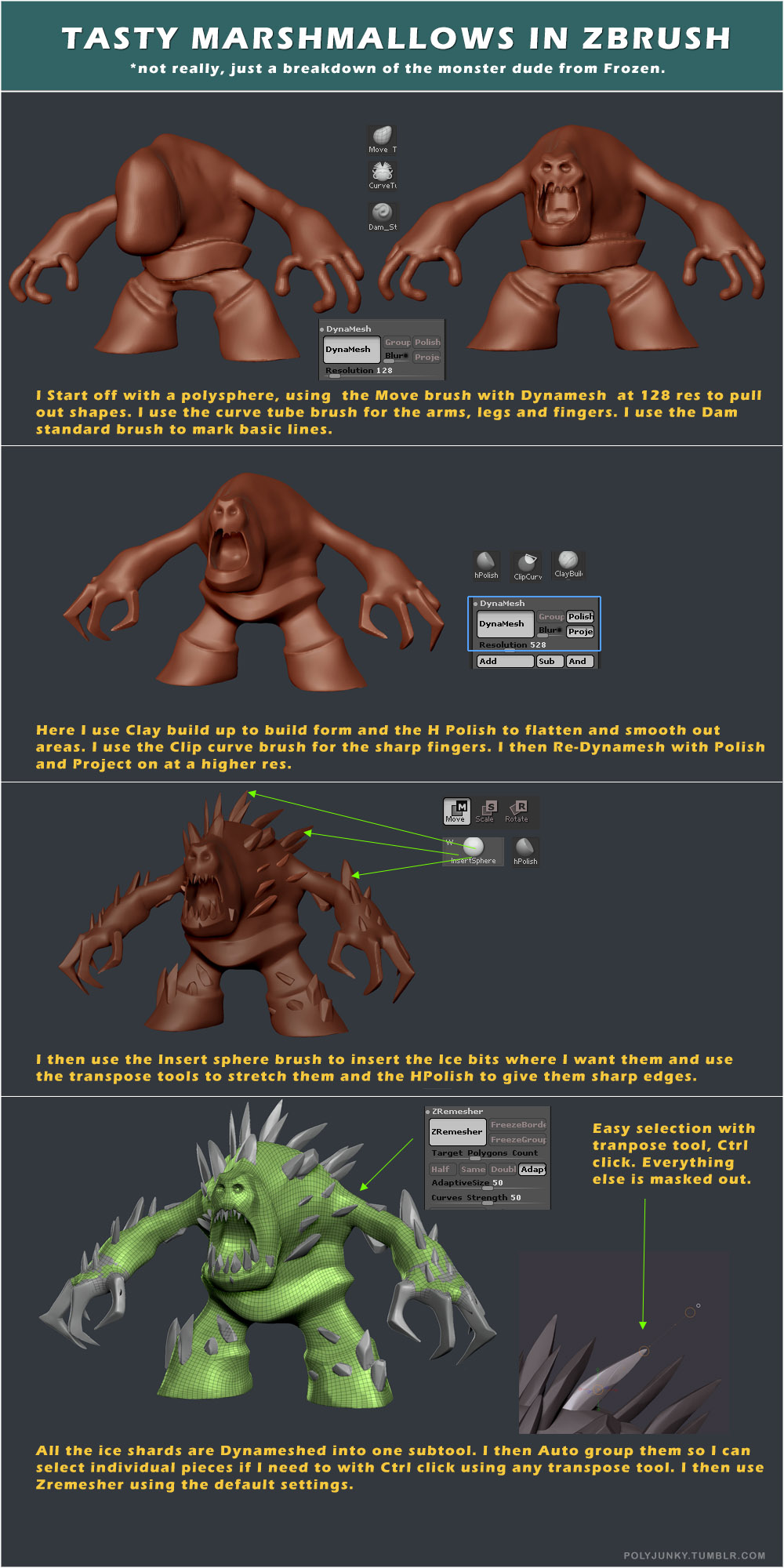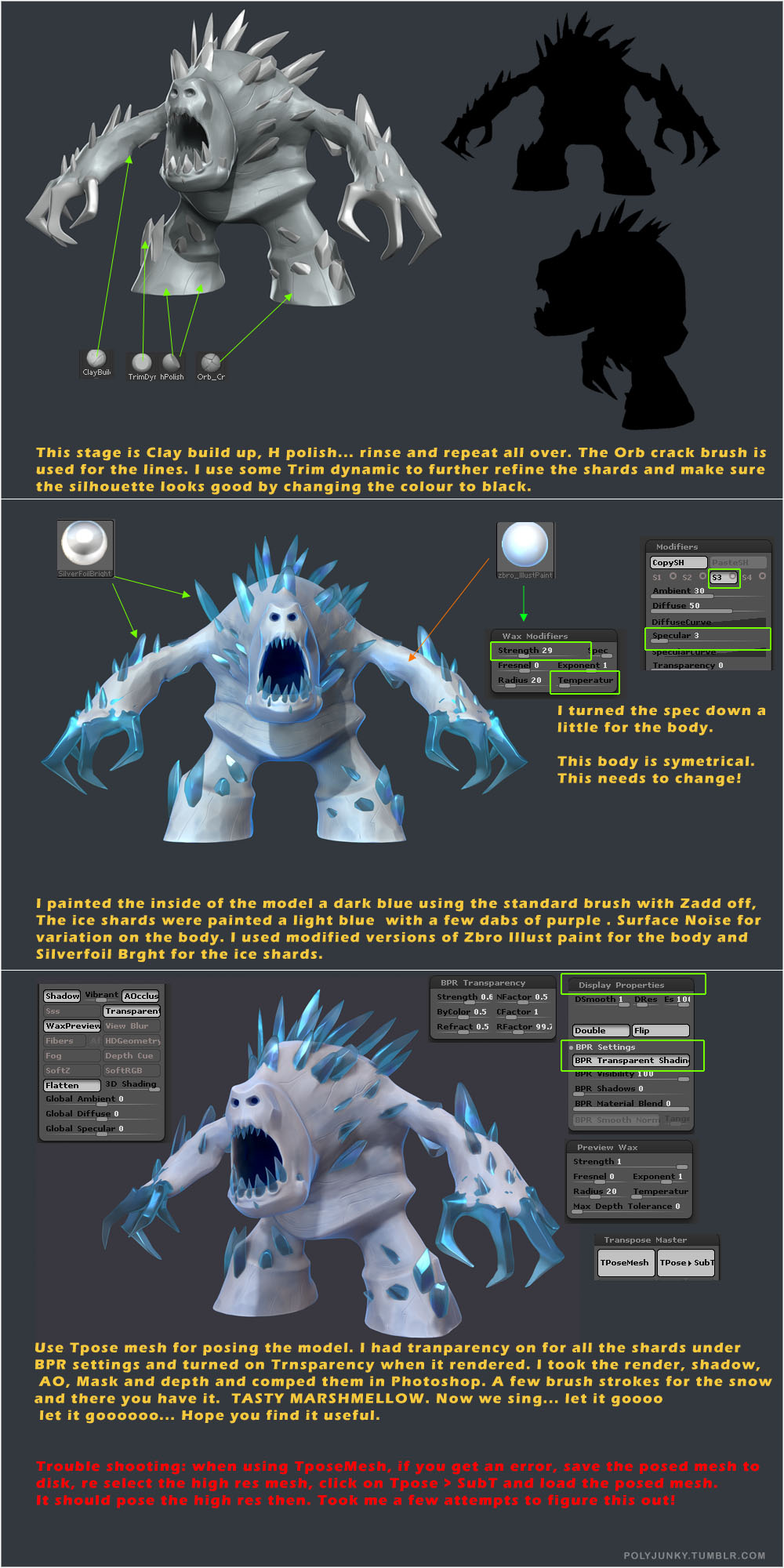 9. Fibermesh tutorial in Zbrush.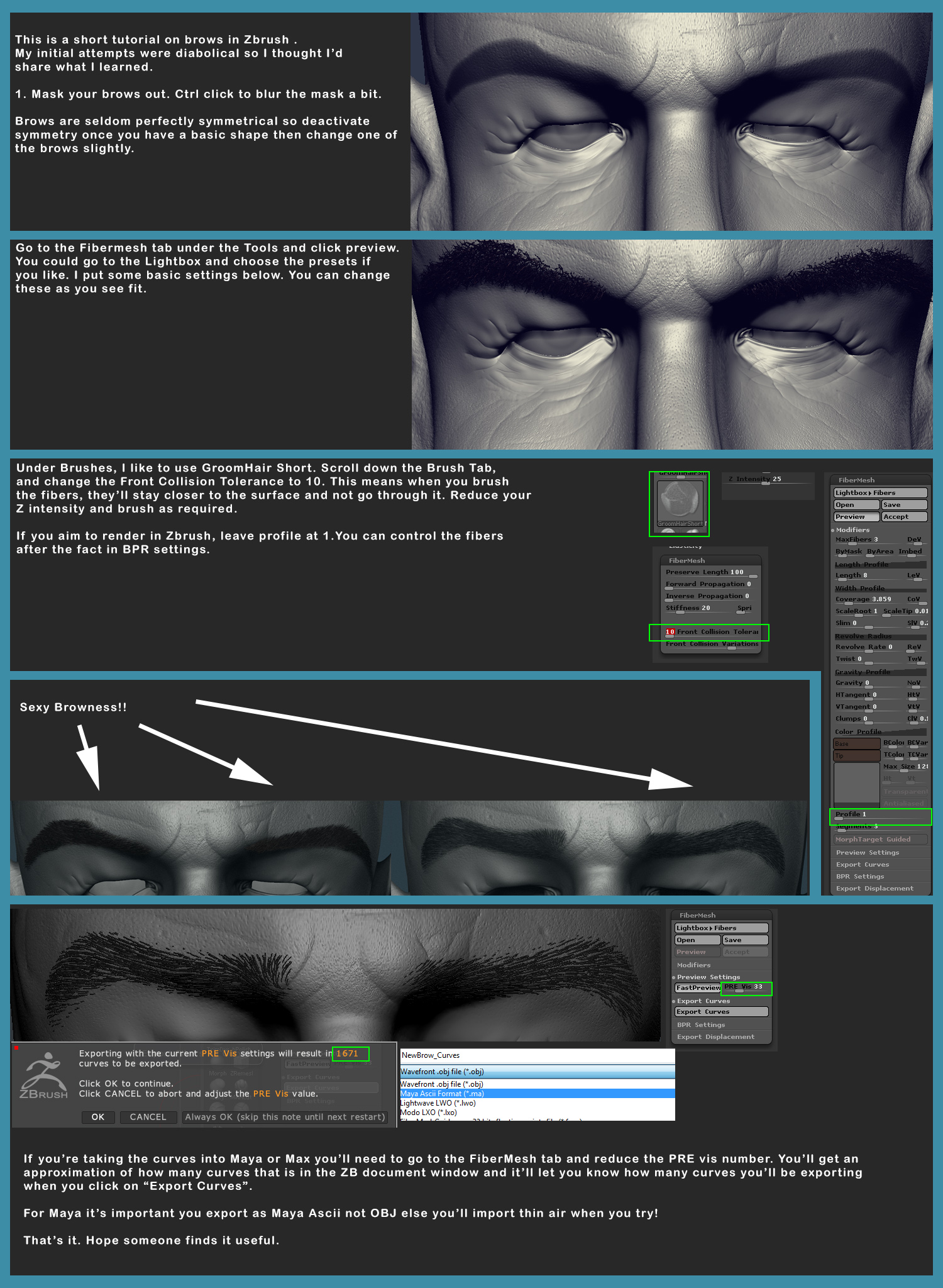 10. Micro Macro Tutorial.